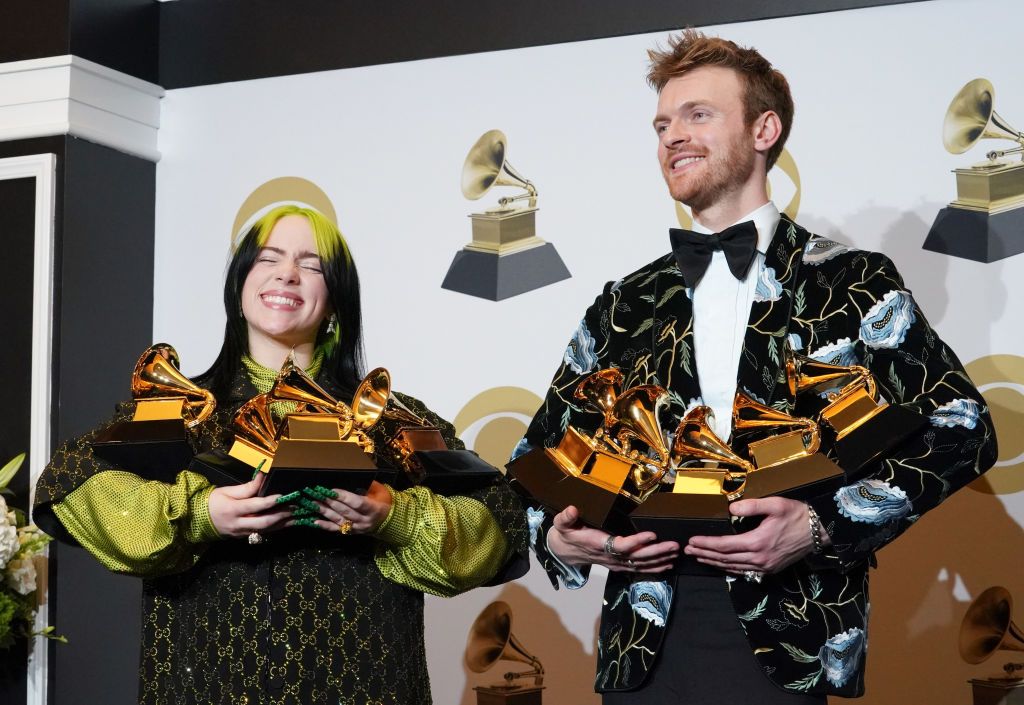 Zetizen.jawapos.com - Billie Eilish menjadi penyanyi perempuan pertama yang meraih piala Song of The Year dari Grammy untuk lagu Bad Guy. Selain memborong beberapa nominasi utama Grammy Award 2020, Billie pulang membawa banyak piala. Dirilis dirilis pada 29 Maret 2019, Bad Guy langsung mendapat lebih dari 7 miliar view di YouTube loh. Ternyata, Bad Guy punya banyak makna tersembunyi yang mungkin nggak kamu sadari sebelumnya. Apa aja?
Kemeja Putih dan Hidung Berdarah Bermakna Literal
WHITE SHIRT NOW RED, MY BLOODY NOSE
Nggak tau Billie dapat lirik epik ini dari mana. Tapi dalam video klipnya, Billie mengenakan kemeja putih dan hidungnya berdarah. Nah bisa jadi kalau bagian ini punya makna yang literal alias harfiah. Artinya, masing-masing pendengar bebas punya persepsi apapun. Nggak ada yang benar atau salah. Zetizen sendiri berpendapat bagian ini merujuk pada fakta bahwa sebenarnya siapapun (white shirt, melambangkan manusia manapun tanpa ada batas tertentu), menyimpan rasa sakit yang disembunyikan (blood).
Nyindir Perilaku Buruk Pasangan
SLEEPIN', YOU'RE ON YOUR TIPPY TOES
CREEPIN' ARAOUND LIKE NO ONE KNOWS
THINK YOU'RE SO CRIMINAL
BRUISES ON BOTH MY KNEES FOR YOU
DON'T SAY THANK YOU OR PLEASE
MY SOUL? SO CYNICAL
Dilirik ini, Billie bermain dengan dinamika kekuatan dan karakter yang agak menyindir buat para cowok yang berperilaku buruk ke pasangan. Dilansir dari cosmopolitan, Billie ngasih tau kalau lirik ini menggambarkan fakta bahwa cewek tuh kuat dan bisa melakukan yang dia inginkan juga. "Pada dasarnya lagu ini menyindir semua orang dan persona mereka. Termasuk diri saya," ungkap Billie.
'Bad Guy' yang Konservatif
SO YOU'RE A TOUGH GUY
LIKE IT REALLY ROUGH GUY
JUST CAN'T ENOUGH GUY
CHEST ALWAYS SO PUFFED GUY
I'M THAT BAD TYPE
MAKE YOUR MAMA SAD TYPE
MAKE YOUR GIRLFRIEND MAD TYPE
MIGHT SEDUCE YOUR DAD TYPE
I'M THE BAD GUY
DUH
Lanjut ke chorus. Jadi, bagian "might seduce your dad type" menuai kritik dari beberapa penggemar Billie yang konservatif. Terutama karena Billie masih di bawah umur saat menulis lagu ini. Namun mari kita fokus ke bagian "bad guy" dari lirik ini. Billie pernah memberi komentar mengenai artinya dalam sebuah wawancara dengan Billboard mengatakan, bahwa Nicki Minaj juga berkata hal yang sama di lagunya, dan itu bukan hal yang aneh keluar dari seorang perempuan.
Kekuatan Antar Karakter dalam Hubungan
I LIKE IT WHEN YOU TAKE CONTROL
EVEN IF YOU KNOW THAT YOU DON'T
OWN ME, I'LL LET YOU PLAY THE ROLE

I'LL BE YOUR ANIMAL
Dalam bait ini, Billie lebih mendalami dinamika kekuatan antara karakternya dan sang pria yang ia nyanyikan. Terlihat dari liriknya yang seolah menjelaskan tentang dirinya yang suka ketika sang pria mengambil kendali. Namun, dia nggak akan membiarkan hal itu terjadi.
Ibunya Nggak Suka sama Lagunya
MY MOMMY LIKES TO SING ALONG WITH ME
BUT SHE WON'T SING THIS SONG
IF SHE READS ALL THE LYRICS
SHE'LL PITY THE MEN I KNOW
Billie juga menjelaskan di bait ini bahwa ibunya tidak akan menyukai lagu ini karena liriknya yang provokatif. Ibunya yang suka bernyanyi dengannya, nggak mau nyanyiin lagu ini. Karena dia berpikir ibunya bakal ngerasa kasihan sama si pria yang dikenal.
Ngasih pertanyaan soal Stereotip Perempuan
I LIKE WHEN YOU GET MAD
I GUESS I'M PRETTY GLAD THAT YOU'RE ALONE
YOU SAID SHE'S SCARED OF ME?
I MEAN, I DON'T SEE WHAT SHE SEES
BUT MAYBE IT'S 'CAUSE I'M WEARING YOUR COLOGNE
Last but not least, ke bagian bridge. Sekali lagi, Billie tampaknya mempertanyakan stereotip perempuan dalam hubungan. Seolah bermain-main lagi, aku senang melihat kau marah. Dan bait terakhir soal dirinya yang menggunakan parfum si pria. Gimana? Kerenkan lagu Bad Guy ini?! Buat kamu yang belum dengerin lagunya, skuy klik disini.
.
Editor: Rafika Yahya